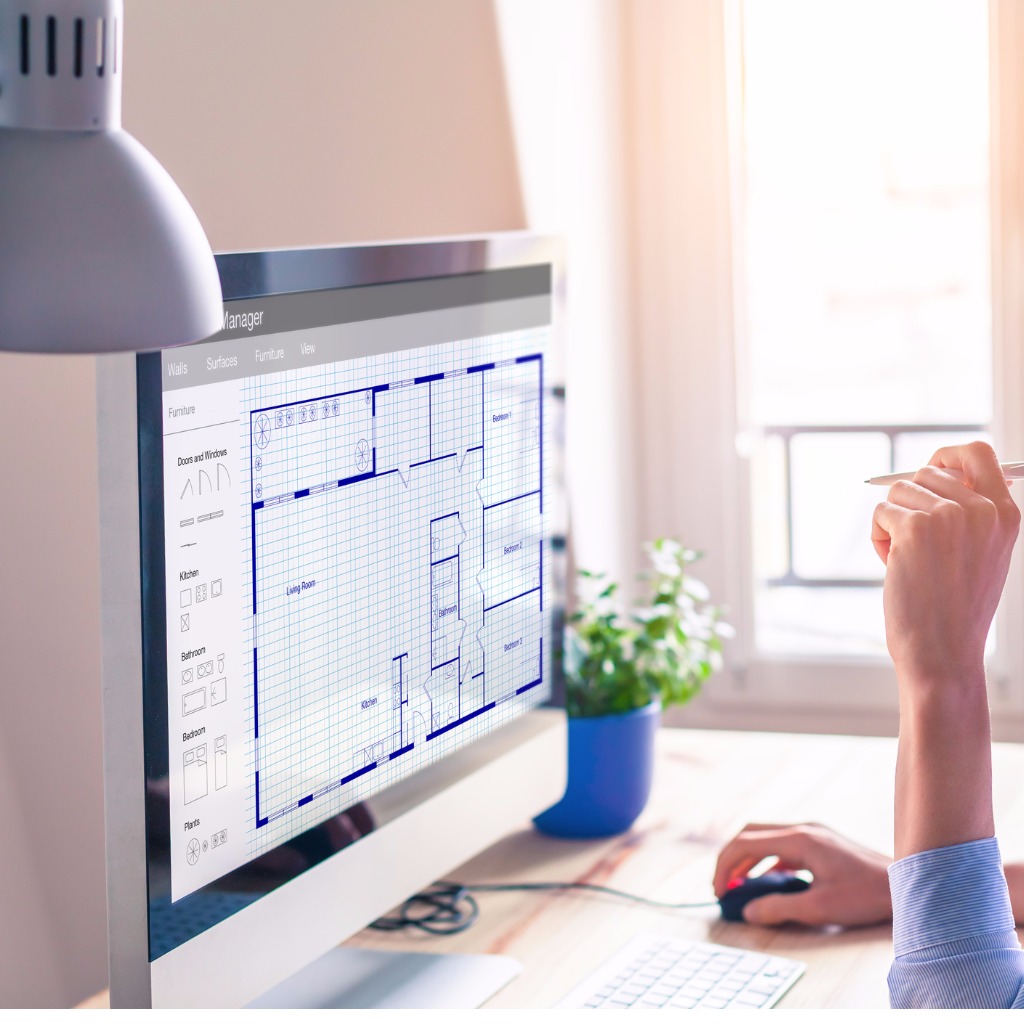 All of our plans are detailed with elevations and cross sections. We provide scaled PDF files ready for review by structural engineers. If you decide to build with EquityQuest Homes, 50% of your design fee will be credited in your building price.
$300- Modify one of our "Plan Inspirations." This fee includes moving interior walls, increasing or decreasing overall size of plan, rearranging kitchen or bathroom configurations, moving, adding or deleting windows or changing window sizes on one of our EquityQuest designs on our website.
$900- Design from Dimensioned Plans. This fee includes designing your plan from a detailed layout including dimensions, overall layout, roof pitch and exterior layout drawings and window placement and sizing. Plans need to include an exterior elevation showing desired roof line and overall style.
*We cannot copy another designer's plan. You can combine aspects of other plans that you like to create your own, unique design.
$1200-Complete Custom Design. This fee includes designing a fully customized plan based on information we've gathered from you about your dream home in our lot visit and other conversations. Our designer will discuss your ideas and desires and collaborate with you to create a floor plan that incorporates your concepts.
Click here to see a sample of our Design Contract.